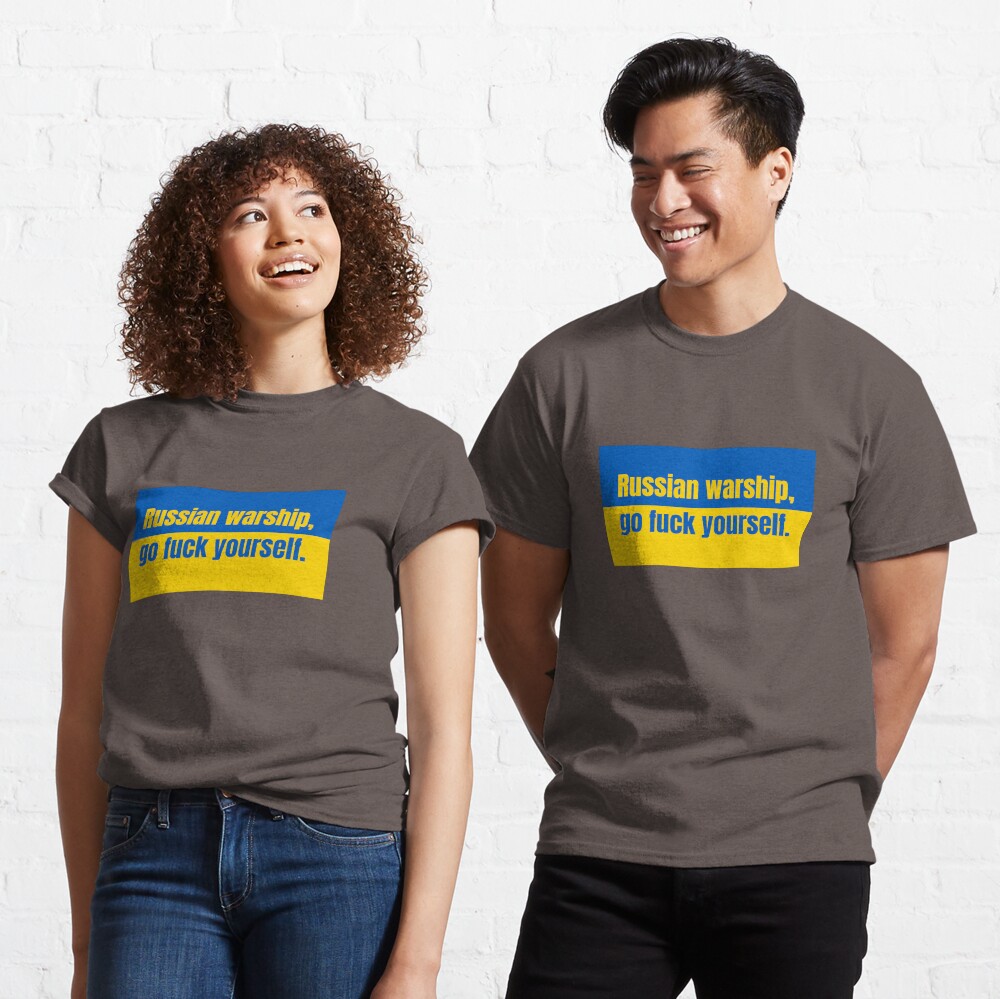 When I first heard about
those Ukranians on Spider Island
, I was impressed by their resolve. But I also felt powerless in the face of war, so I made
a frickin' t-shirt
for therapy.
Then I went back and found some old designs. Check them out.
There are more than just t-shirts. All sorts of silly products have those images: hats, stickers, pins, masks, mugs, etc.
Play
this music
while you contemplate your options.
I recommend a light colored t-shirt for these designs. Yellow silkscreen on black doesn't really pop.